https://www.rt.com/politics/407169-communists-in-talks-with-patriotic/
Communists in talks with 'patriotic forces' to propose single candidate for 2018 presidential race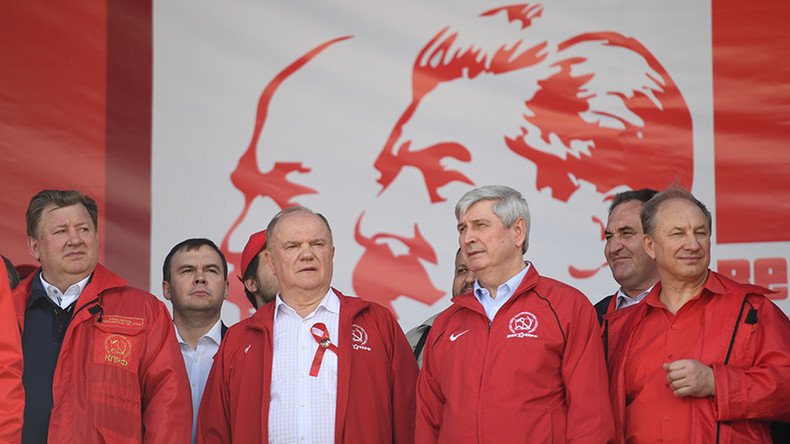 A senior figure in Russia's largest opposition party – the Communists – has taken part in a conference of 'national-patriotic forces' seeking to find new allies and possibly agree on a single presidential candidate for next year's election.
The conference was attended by representatives from a broad group of parties and movements that share a leftist-nationalist agenda. The Communist Party of the Russian Federation (KPRF) was represented by Deputy Chair of its Central Committee Yuri Afonin.
Read more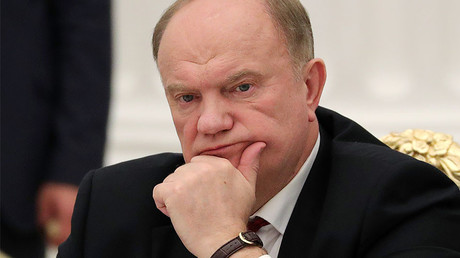 Communists discuss 'compromise' presidential candidate after leader expresses reluctance to run
"We are interested in forming a broad, patriotic coalition around the KPRF. We are working with a variety of ideologies," he told the daily newspaper, Kommersant.
"There were some of our 'antipodes' at this conference, such as monarchists, but we build our relations on the basis of a common economic program."
Regardless of the outcome of talks, the KPRF will be selecting a presidential candidate at its party convention in late December, Afonin told reporters.
Last February, representatives of the leftist-nationalist coalition Council of the Popular Patriotic Forces asked KPRF leader Gennadiy Zyuganov to run for the presidency in 2018, and to take personal responsibility if his performance in the race was poor.
Zyuganov rejected the proposal, asking his colleagues "not to predetermine" who the party would select to contest the election.
On this occasion, some of the Communists' allies bluntly rejected the idea of Zyuganov running on behalf of their parties and movements. Head of the Novorossiya movement Igor Strelkov told Kommersant that he and his comrades would refuse to support the Communists if they nominated Zyuganov as a candidate.
In March, Izvestia quoted unnamed sources in the Russian presidential administration when it reported that Zyuganov did not want to run in 2018 because he would prefer to be remembered as a relatively successful politician, rather than finishing second again, as he did in 2012.
Zyuganov has not commented on the report, but the Secretary of the Communist Party's Central Committee, Sergey Obukhov, called the rumors "a form of external pressure on the party."
Few major figures have announced their intention to run for the presidency in 2018 to date. The most prominent of those who have are Liberal-Democratic Party leader, Vladimir Zhirinovsky; Yabloko Party founder, Grigory Yavlinsky; and anti-corruption blogger-turned opposition politician, Aleksey Navalny.
Under Russian law, Navalny technically cannot run because he is currently serving a five-year sentence that will not expire before the next election, but the activist has vowed to contest this rule in the Constitutional Court.
Earlier this week, Russian journalist and celebrity, Kseniya Sobchak, announced that she planned to contest the presidential election but said that her purpose would not be to win, but to replace the 'none of the above' line on ballots, which she personally favors.