https://www.rt.com/news/420931-oscar-romero-salvador-sainthood/
The Oscar Romero story: Archbishop who defied a military junta & became a saint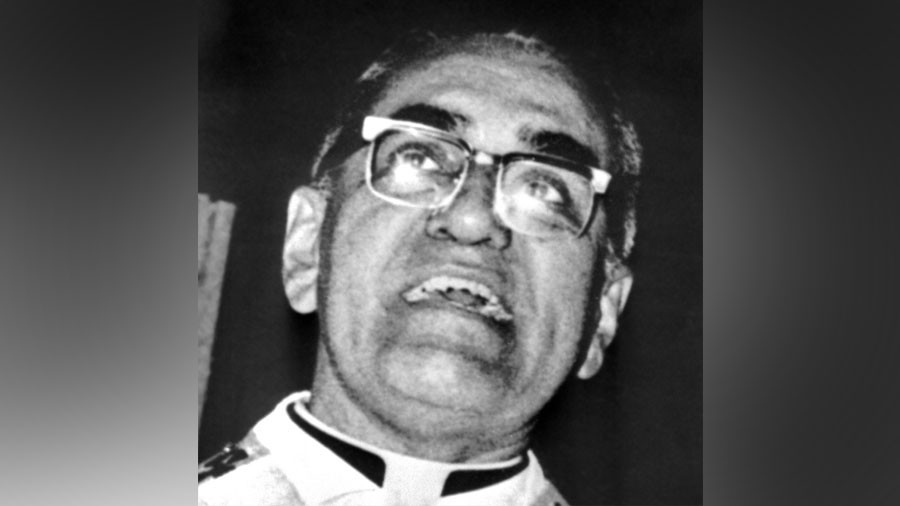 Archbishop Oscar Romero's nomination for a sainthood by the Catholic Church has finally been ratified by Pope Francis. It comes decades after it was first put forward by Pope Paul VI.
The assassination of Romero in March 1980 plunged El Salvador into a bloody civil war that left around 90,000 people either dead or disappeared. The clergyman, an outspoken critic of the country's ruling US-backed military junta, had been celebrating mass at the Chapel of the Divine Providence Hospital in the capital San Salvador when a single shot hit him in the chest. The shooting shocked the world and sparked a decades-long effort to bring those responsible to justice.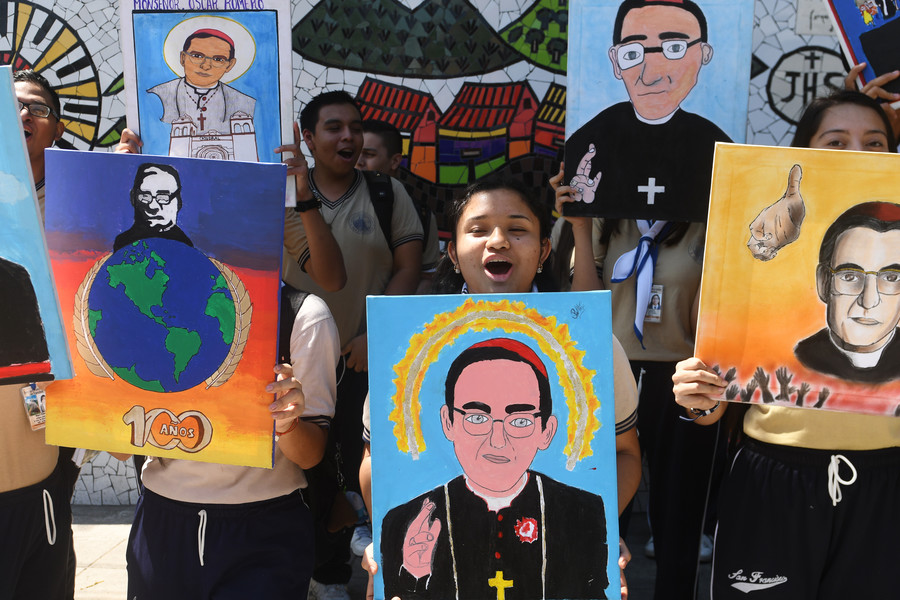 The day before his death, Romero had used his final homily to speak out against the regime's use of death squads and torture in its war against leftist guerrillas. He appealed to state security forces to stop the bloodshed. "The law of God which says thou shalt not kill must come before any human order to kill. It's high time you recovered your conscience," he said.
READ MORE: El Salvador declares state of emergency at 7 jails over gang violence
As the US continued to fund the military junta, Romero sent several letters to then-President Jimmy Carter pleading with him to halt all US aid to the regime. His activities brought him to the attention of a number of right-wing generals and colonels, in particular Major Roberto D'Aubuisson, a former Salvadoran military intelligence officer and eventual founder of the far-right Arena party. It is alleged that D'Aubuisson organized death squads made up of trained civilians and military figures to carry out politically-motivated assassinations and other human rights abuses in El Salvador. He is thought to have been the mastermind behind Romero's assassination.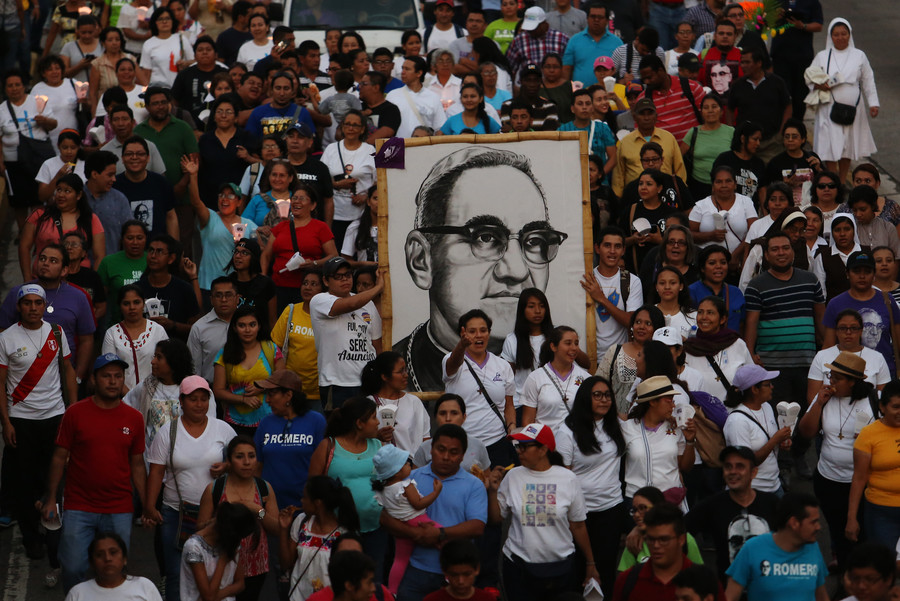 READ MORE: Catholic Church's exploitation of nuns for cheap labor exposed in Vatican publication
According to Jim Eisenbrandt, the author of 'Assassination of a Saint,' a book detailing the plot to kill Romero, the archbishop's assassin was paid as little as $200. "Life is still cheap in El Salvador; Romero's murder remains a dangerous topic," said Eisenbrandt.
At his funeral, the army killed dozens of people after opening fire on a crowd of 100,000 mourners. His murder sparked the beginning of a 12-year period of civil war and unrest. In the aftermath of the killing, Jimmy Carter increased the budget for non-lethal aid. Shortly before leaving office in 1981, he lifted the ban on arms sales to El Salvador, a move which brought the total amount in US military assistance from $5.9million in 1980 to $81million in 1982.
Then-US president Ronald Reagan vowed to find the killers, as Western media reported that leftist rebels were responsible for his death. Romero's killers were never brought to justice.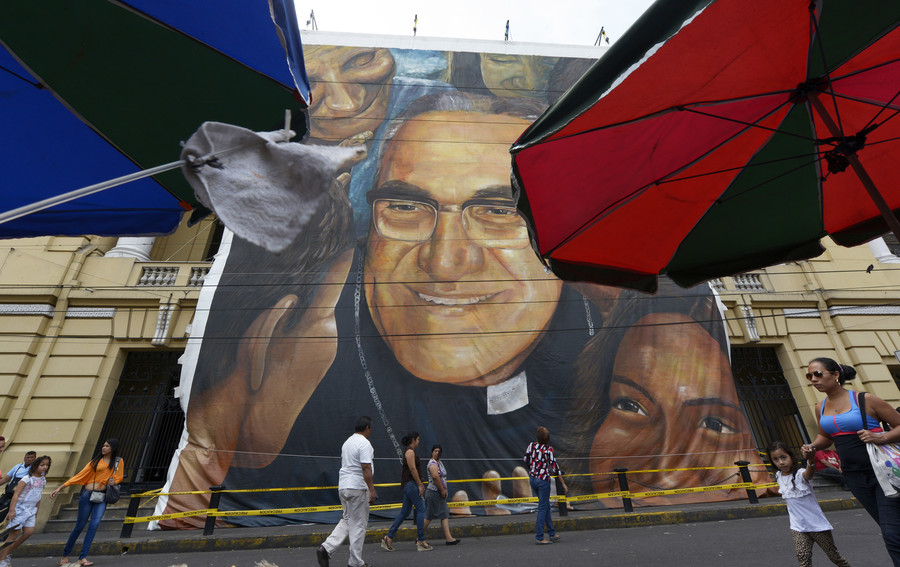 To date, only one man has been held responsible for Romero's murder. In 2004, a human rights lawyer with the Center for Justice and Accountability used an obscure US statute to bring a civil suit against former Salvadoran Air Force Captain Alvaro Saravia in California.
The suit, which was brought by a relative of the archbishop, alleged that Saravia provided his own personal driver, and supplied weapons, for the assassination. He was also said to have paid the assassin. Saravia is said to have gone into hiding after being notified of the lawsuit. Following the hearing, in which evidence was heard from the driver who said he brought the assassin to and from the crime scene, Saravia was ordered in absentia to pay $10million to the plaintiff.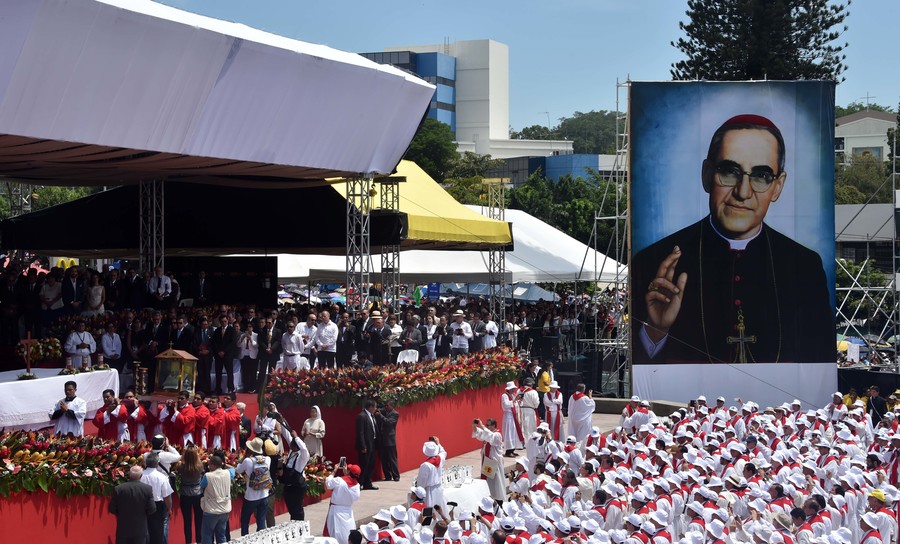 Romero was beatified, the first step in the process towards sainthood, in 2015, years after he was first put forward by Pope Paul VI. His path to sainthood had been blocked by Pope John Paul II who felt the honor would embolden members of the clergy who involve themselves in politics by espousing a liberation ideology and encouraging churchgoers to fight for social and economic justice. Pope Francis, and his predecessor Pope Benedict, are credited with freeing up the process.
Writing on Twitter, Father James Martin, a US author and editor of Jesuit magazine 'America,' hailed Romero as a "martyr and a saint" and praised his work defending the poor in El Salvador. "The canonization of Oscar Romero is an immense step forward for the church, and a great wrong finally righted," he said.
READ MORE: Nobel Peace Prize awarded to Colombian President Santos for FARC deal
El Salvador's government, headed by a former leader of the leftist guerrillas, said in a statement that Romero had left an "invaluable legacy" and that the move to canonize him by the church was a tribute to his devotion.
Because he was declared a martyr, Romero was only required to produce one miracle instead of the mandated two. Archbishop Vincenzo Paglia, the Vatican official who spearheaded the bid, told the Associated Press that the family of a Salvadoran woman who underwent emergency surgery during her pregnancy prayed to Romero, which they claim precipitated her miraculous recovery in 2015.
Think your friends would be interested? Share this story!